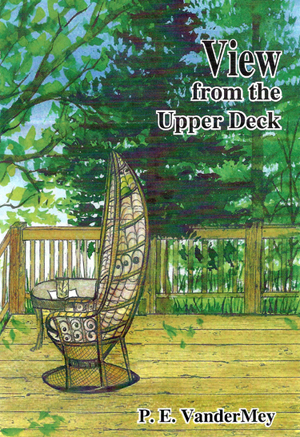 View from the Upper Deck
By Paula VanderMey
Christian Books | Upper Peninsula Essays and Poems

Synopsis:
Life in Michigan's Upper Peninsula | Collection of Short Stories and Poems of Life in the Upper Peninsula of Michigan
Life in the U.P is slower paced and laid back. We take time to enjoy life, relax, and see what's truly important. It can also be exciting, scary, and fully of wonder. Every paradise has its dangers.

As you read these essays (short stories) and poems, you'll get a quick glimpse of what I mean. Enjoy!

This book is set in the beauty of Michigan's Upper Peninsula.






all ages
63 pages 6 X 9 trade paperback
$10.00 + tax